If deodorant didn't exist, we would be standing 6 ft apart regardless of a global pandemic. Let's face it, our pits stink! Some more than others…and that's OK because not only will you be smelling like a million bucks, but your skin will benefit from these 6 zero waste deodorants with non-toxic ingredients.
*As an Amazon Associate, I earn from qualifying purchases, as well as additional affiliate links, which help run this site for you!
I've tried my fair share of all-natural, eco-friendly deodorants but unfortunately, not all of them last or work well when applied.
Here are 6 zero waste deodorant brands that work at reducing the stench of your armpits and lasting longer than expected. They include solid sticks, creams, and bars so you have options to choose from. I've found that not many spray bottles cater to zero waste lifestyles unless you use glass or bamboo. Note, some plastic-free deodorants work well for some and not for others. I've included my honest review of these deodorants in the order by which I, and other reviewers, think works best.
Zero Waste Deodorants
Mia Botanica (bar)
Native (stick)
Bears Beauty (stick)
Kokomo Cream (cream)
Plantish Future (bar)
Ethique (stick)
Mia Botanica
Eric from the reviews says he does farm work all day and then lifts weights afterward and there is no odor coming from his pits still. That, plus the eco-friendly aspect, has to be the largest indicator that this deodorant is worth it! What's more? People like Eric are helping to support small businesses. Click below!
Native
Personally, I LOVE Native products. Their shampoo and conditioner variations are truly wonderful, and their deodorants are no different! Cucumber and mint is my favorite scent because it's a good balance between feminine and masculine, but the coconut and vanilla is a close second. With many great scents and all-natural ingredients, these zero waste deodorants from Native are smart options for the whole family (Christmas gifts perhaps?).
They also sell deodorant in a plastic container, one that has a cap and twists at the bottom, but this is not zero waste, right? Right. And we don't encourage a harmful environment that we live in, right? Right. Okay, good, glad that's settled.
Bears Beauty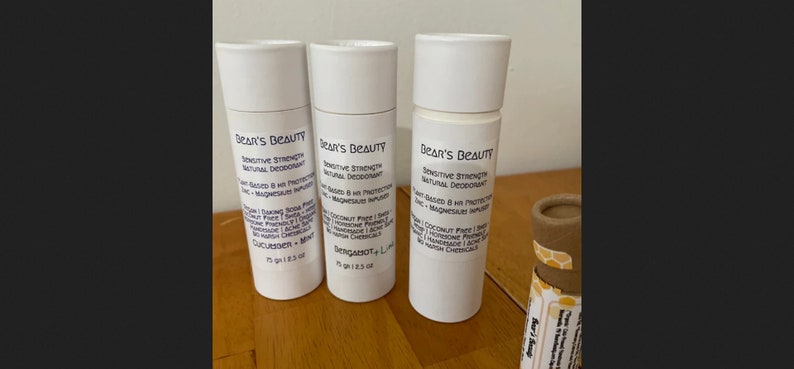 Bears Beauty is one of the strongest natural deodorants on the market right now. It claims they last up to 72 hours and the reviews agree! This is on my list to try so I'm happy to share this brand with all of you. I wanted to point out that the maker gives you the option of a plastic tube or eco tube and this is because she originally had a ton of plastic tubes but is switching to eco. So while it's not 100% zero waste yet, make note of the actionable step she's taking to better our environmental impact. If we notice companies making the switch, that is what we should be supporting.
Kokomo Cream
This is Crunchy Betty's Natural Market's (the shop itself) best seller! A handmade, organic product, this brand understands all-natural living. Although using a cream feels odd at first, it actually lasts and works so well! I highly recommend trying this one out.
Try something real with Kokomo Cream.
Plantish Future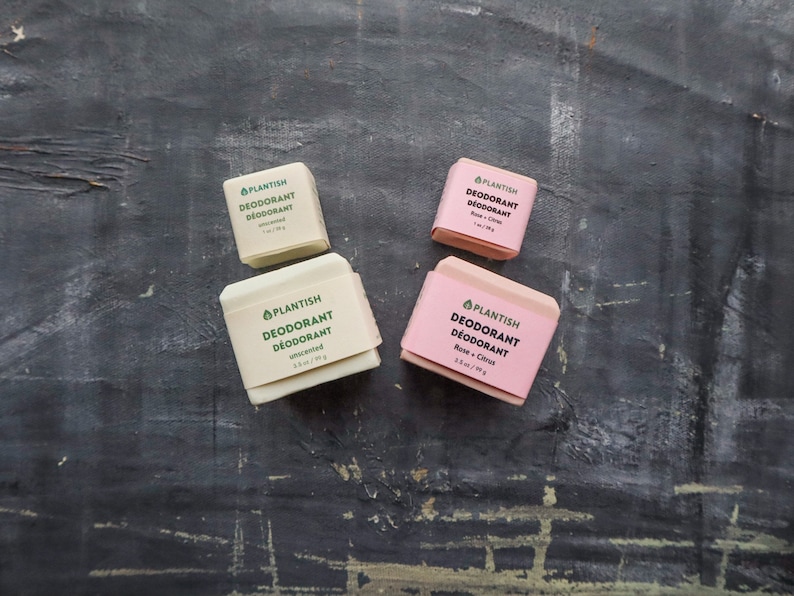 Vegan and plastic-free, this zero waste deodorant is tiny but mighty! Although people like having many options, sometimes less is more (and way easier to choose from). I actually remember reading a study in college about how when there are too many options to choose from, we end up not choosing any at all. So, with Plantish Future, I appreciate how they only have two options: unscented or rose and citrus because you can't go wrong with either!
Ethique
Ethique carries one of the most popular deodorant bars on Amazon, a solid deodorant bar for all genders. It's unscented, vegan, and has the option for a 1, 2, or 3 pack! My favorite part is that the container is made with paper and cardboard, just like Hey!'s deodorant. The only reason why I put this product toward the end of the list is that this tube-like shape can be difficult to glide over the pits. You almost have to soften it up a bit, otherwise, it's a little chalky, but still gets the job done.
…
Speaking of decisions, we decide the quality of our lives. We also decide what can happen to future generations. Do we want them to suffer from the changing climate? From the excess plastic pollution? Of course not! Humans have the power to create lasting change so let's start right now! Not tomorrow or next year. Today. Consuming eco products like zero waste deodorants (something we use every day) is one of the smartest decisions we can teach and take.